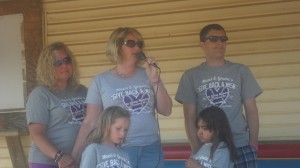 This morning we had our opening discussion from Jay Young and Stephanie Bennett talking about the event.  As you know this year's event is dedicated to the memory of Briana McQueen who passed away in March.  Angie and Steve McQueen are present today to be part of the event.  There was a very sweet and tearful moment as Stephanie talked about the Bri and another one of our wish kids from last year.  Charla had our wish granted during our event last year, but not been able to take trip yet due to wait time after receiving her Heart Transplant.
Brian Correll, Maeci's Uncle gave our opening prayer followed by and awesome performance of the Star Spangled Banner by  Briana, a local student.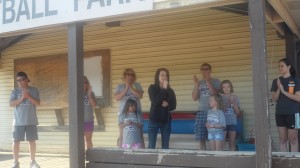 At just after 8:30 we started our first games of the day.  BTW, we were able to take quite a few photos of the event, some of which I'll include below of the opening ceremony.  We also were able to film the opening ceremony which will probably take a few days to get posted.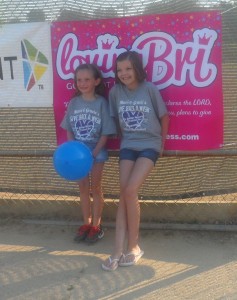 My plan was to update throughout the day, but things always change.  I just finished my 4th game and with a little hope, I'm done :).  So we should be a little more up to date.