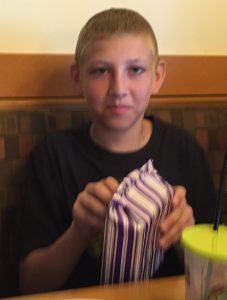 Carson is a fun 12 year old boy who loves sports, video games, and superheroes! Carson can often be found hanging out with his friends riding his bike or playing basketball. He loves to be active and spend time with his family.
Carson suffers from a form of Leukemia. a cancer. When Wish-Granting volunteers met with Carson, he knew exactly what he wanted to wish for: to go on a Walt Disney Cruise, and hopefully get to stop in the Bahamas.
The most important part of Carson's Wish is spending time with his family and having fun! He is looking forward to exploring the ship and a meeting the variety of Disney characters. He also hopes to make the time to go swimming with the dolphins. He can not wait to make special memories with his family!
Help us grant his wish at the 6th Annual Co-Ed Softball Tournament!
Help us grant his